Spose, O'Chang Studios, Mrs Paul Bunyan, Spencer Albee and the president of the Maine Facial Hair Club all have appearances slated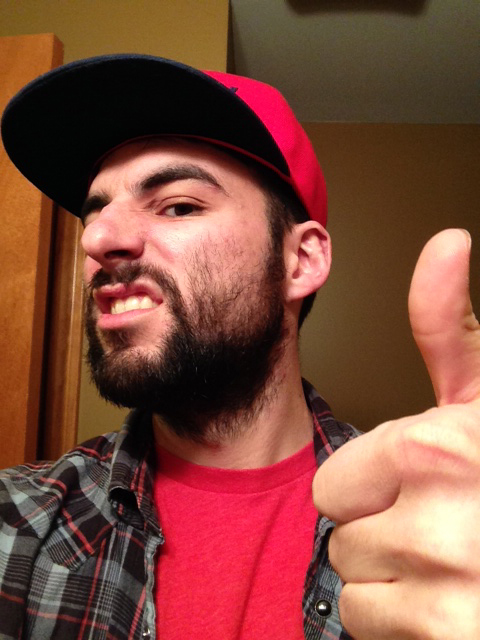 PORTLAND (Maine) – The First Annual Portland Facial Hair Fest will roll out the red carpet to several Maine-famous individuals participating in the city's annual late-March facial hair party as judges, filmmakers, competitors or stage performers.
Wildly popular animated filmmakers O'Chang Studios headline the 3rd Annual International Moustache Film Festival on Friday night; while Spose, Spencer Albee and Sarah Bigney, winner of Bangor's NYE 2014 Ms. Paul Bunyan are among the celebrity judges in the 7th annual Stache Pag moustache pageant.
Also, Maine music advocate and radio DJ Mark Curdo, and two-time World Beard and Moustache Championship competitor Justin Kelcourse will judge the CanAm Beard and Moustache Competition, Saturday at 3pm.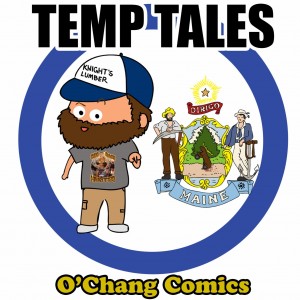 The International Moustache Film Festival will be held Friday March 28 at the Portland Museum of Art, and will feature three main screenings: at 5pm, a Dark Moustache Film block; at 6:30pm, a Comedy Moustache Film block and at 8pm a Maine Moustache Film Block, with panel discussion, to include both members of O'Chang Studios.
Hanji O'Chang, animator, and Atom O'Chang, writer, who have been drifting between Lincolnville and Portland looking for steady work, are the creators of "Temp Tales" – a reflective series of comedy shorts based on life in rural Maine.
"Stahmageddon" and "Smoke Show" – featuring the adventures of Greenbud Kelly – will screen Fri evening March 28 at the Portland Museum of Art.
"Facial hair and rural Maine go together like Oakhurst and Allen's or 44 boggahz on a mudder," said Atom O'Chang.
The IMFF will also feature films from Germany, Iran and South Portland.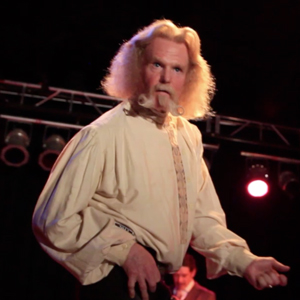 Two-time Stache Pag winner Dr. Drum, a mysterious doctor who has amassed a world class collection of drums, is on the Program Committee and will emcee the variety portion of the evening. Spirited veteran Bean Sprouts will serve as host of the competitive part of the show, which is slated to go from 8:30 to 10:30.
Sprouts, also on the Program Committee, spoke briefly about this year's Stache Pag format: "This year, to make it to the Finals, you must get one of loudest cheers from the crowd after your first-round catwalk," said Sprouts. "Then in the finals, the esteemed panel of Maine Celebrity judges will pick a winner for each of the four categories, plus they'll name best overall in show."
The Stache Pag judges are Michael Leonard, from Down East Magazine, Molly McGill of Dispatch Magazine, Albee, Spose and Bigney.
"I don't think your average citizen can fathom the kind of frenetic energy that a room full of men with moustaches can produce," said Leonard, a veteran of the media and entertainment industries. One high point of his work in the music biz was once sharing a waste basket (as a urinal) with Steven Tyler.
Bigney – an organizer for the Maine AFL-CIO who was crowned Ms. Paul Bunyan on New Years Eve in Bangor after competing in a hotly contested public vote, ax throw, flapjack eating contests – echoed the sentiment. "As an 11th generation Mainer, I love events like this that celebrate the spirit of our state and its rugged, good looking individuals."
"Shaving is for flatlanders," Bigney added.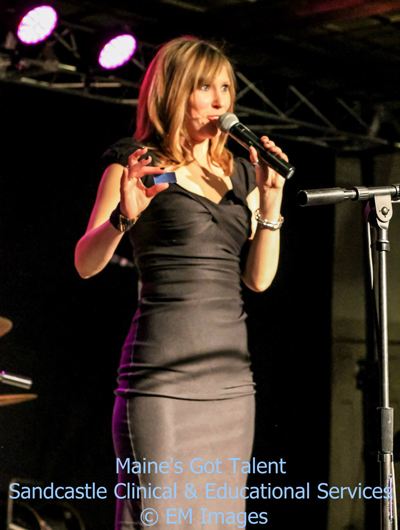 Spose is a Wells-based producer and emcee whose recent music video King of Maine was filmed in all 16 counties in the state. Albee is a Portland musician and producer, who released the full-length Spencer to critical acclaim last summer, and also produces the "Beatles Night" and "Clash of the Titans" Portland live music experiences. McGill, now at Dispatch, a Maine/NH lifestyle magazine, is a former co-director of the Lewiston-Auburn Film Festival and is former editor of Lewiston/Auburn Magazine.
The Stache Pag is March 29 at Ocean Gateway, doors will open at 7pm and with a variety show will begin promptly, with musical performances, a magician, dancers, community awards, and more. The facial hair part of the pageantry is due to begin at 8:30.
For those unable to make it to the event, Zack Parr, an intern from No Umbrella Media, the production company behind Portland Facial Hair Fest,  is spear-heading a  crowd-funding campaign to stream a live television production of the event to youTube.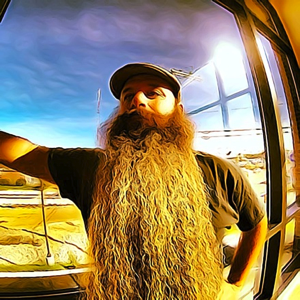 The CanAm Beard and Moustache Championships are held March 29, 2014 at Ocean Gateway. Registration is from noon to 3pm with judging to occur from 3 to 4pm. The winners will be announced onstage at the Stache Pag later in the evening.
The CanAm judges panel includes:
Other Maine Celebrities include:
Krister Rollins, comedian, will perform
Markus Steelgrave, a magician, will perform and be a contestant in the Stache Pag
Tickets are available at facialhairfest.com/tickets.
Related Videos
Temp Tales: STAHMAGEDDON! – Trailer

Spose, King of Maine

Dr Drum

Beatles Night